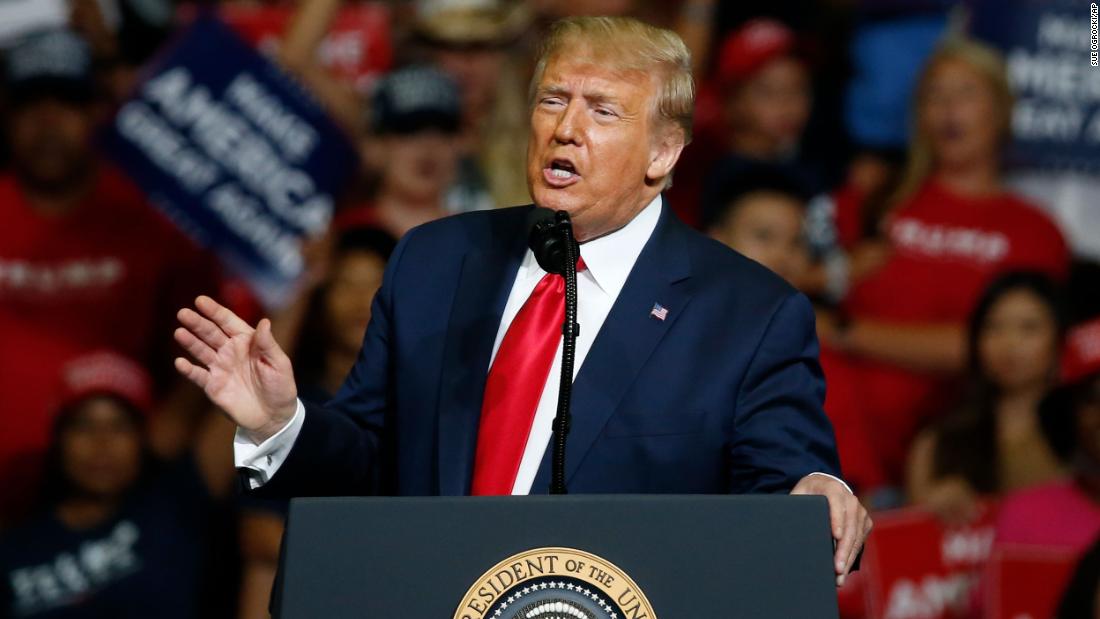 Afterward, Trump's advisers rapidly jumped to his protection, dismissing his feedback as "tongue-in-cheek" and insisting the President had been joking. In an interview that aired Monday, given the likelihood to say himself whether or not he was being critical, Trump dissembled, telling CBN News his remark was "semi-tongue in cheek."
Then on Tuesday morning, talking to reporters earlier than boarding Marine One, Trump utterly contradicted his advisers and flat-out denied his feedback have been a joke. "I don't kid," Trump mentioned. "By having more tests we have more l cases. We've done 25 million. Therefore we have more cases."
The incident is a prime instance of a phenomenon that has been a hallmark of Trump's presidency— time and once more, he will say one thing so false or outrageous, aides and allies will strive to clarify it away by claiming he was joking, solely to have Trump undercut their efforts by suggesting he was critical.
Other instances, Trump himself will play the "just joking" card after saying one thing controversial.
He was kidding, of course. Wasn't it apparent?
Although the ways and circumstances differ, Trump's use of the "joking" and "sarcasm" playing cards is merely an extension of his behavior of making deceptive statements, sowing confusion and pushing false claims. And it places the public in a robust place of having to gauge the President's intent behind sure statements.
Here are some current examples, starting with a nearer examination of Trump's feedback about testing.
Coronavirus testing
Coronavirus and bleach
The border wall in Colorado
Ukraine and China investigating the Bidens
A free Rolls-Royce
Rep. Gianforte
China's commerce practices
"Russia, if you're listening"