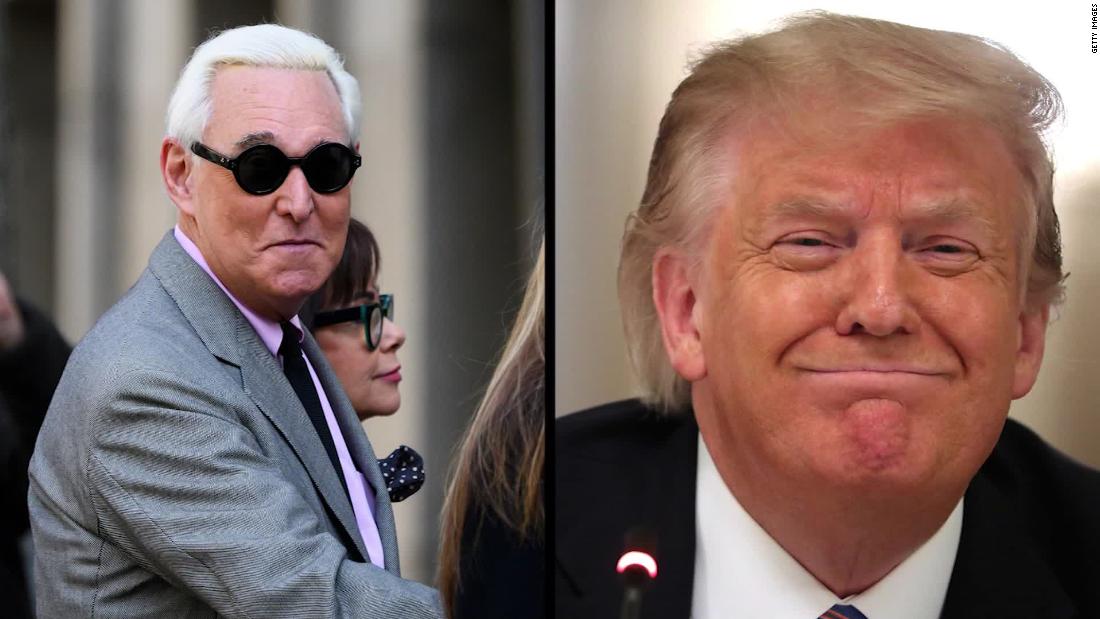 In short, there are real boundaries on Trump's power, and checks and balances to patrol those boundaries.
Trump did not like what he heard. The following day he flexed his Article II muscles and
commuted the sentence of Roger Stone,
his longtime ally who was investigated by special counsel Robert Mueller in connection with Russian interference in the 2016 US presidential election. Stone,
convicted by a jury
on seven felony counts including lying to Congress, obstruction of a congressional investigation, and witness tampering, was days away from reporting for a 40-month federal prison sentence.
The commutation ends his prison sentence before it starts and gives Stone the opportunity to continue his appeal as a free man. This appeal could potentially include whether the guilty verdict itself should be overturned because of
alleged juror bias.
The commutation is an outrageous step — but, astonishingly, outrage among senators was far from universal. We are a long way from the constitutional framers' sense of what presidential overreach looks like and how senators would respond.
What Stone said was an admission of an implicit quid-pro-quo bribery: an agreement to provide or receive something of value in exchange for an official act — here, Stone's silence in exchange for Trump's reprieve. It might not have been the traditional political bribe in the sense of money being offered to get a politician to do something, but in this case we can assume that Stone's silence had value for Trump.
The Framers would expect action and bravery from all 100 senators, regardless of party. The Framers anticipated that, faced with a President badly battering our constitutional guardrails, senators would see themselves not as Democrats or Republicans but as guards of our constitutional order, akin to the seven-justice Supreme Court majority that included Neil Gorsuch and Brett Kavanaugh, both of the justices Trump appointed to the bench, when it ruled on Trump's tax returns last week. The President probably considers their votes personal betrayals, but fidelity to the Constitution — not to Trump — is their oath.
Senators, of course, do not hold their appointments for life, and their personal political futures must weigh upon their minds in a way that our Constitution's provision of life tenure to federal judges and justices specifically avoids for them. But to uphold the rule of law and to stop this out-of-control president, just 20 would need to think less like senators concerned principally about retaining their offices and more like the all-in-one judges-and-jurors they would pledge to be at an impeachment trial. As the Framers anticipated in the extraordinary circumstances that would justify impeachment, this is about morality and legacy and our nation's survival as a constitutional republic. It transcends anyone's political future.
If 20 Republican senators were to state that Stone's bribery-tinged commutation is too much for them at last, that they are ready to hear the evidence and will not shut their ears to the facts as they did with the Ukraine impeachment, Trump could be out of the White House swiftly — perhaps even before the election in November.
Surely this lawless commutation of Stone's sentence is a smoking gun equivalent to the Watergate tapes. And yet, there's no universal congressional outrage — instead, it's overwhelmingly along party lines. That shows how far we have fallen below the Framers' expectations. And it makes the absence of universal outrage today's real outrage.