The world of smartphones is riddled with cut-throat competition. The players present in this industry are always trying to find new ways to get a better product out there in the market. So, it might seem like a suicidal idea to enter in this smartphone race now. But nubia, the gaming brand has come into the smartphone race, recently and is drawing a couple of eyeballs too. On 14th April, it launched nubia Red Magic 5G to be sold worldwide. The prices varied starting from $579/€579/£539.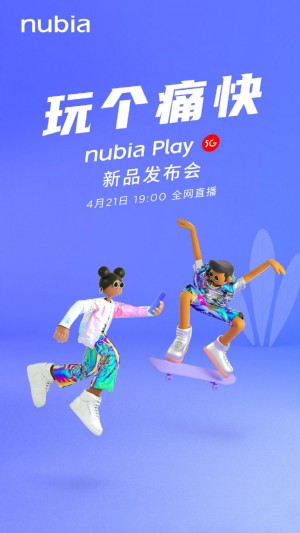 However, nubia is not stopping at just that smartphone. On 21st April, nubia Play might get revealed as well. The official Weibo page of nubia has dropped the news. Sadly, this is not some kind of major leak but an announcement. From the poster, nothing can be derived about the nubia Play. However, it is clear that it will have 5G. The post announces: "have fun" and hence, it seems like it will be targeting the young audience. While Play is in the title, it is unclear whether it will be a gaming handset or not. It seems that it will be like the nubia M2, that is a midranger.
After ZTE and its tryst with the US government, there have not been many nubia phones in the market. The flagship lineup – the Z series – was slowing down with the launches. It was mixing up the dual-screen X series and focusing on the dual-screen field. However, the Red Magic seemed to bring positive news about the brand. It also has a new logo.
Maybe nubia is heading towards a new positive direction.