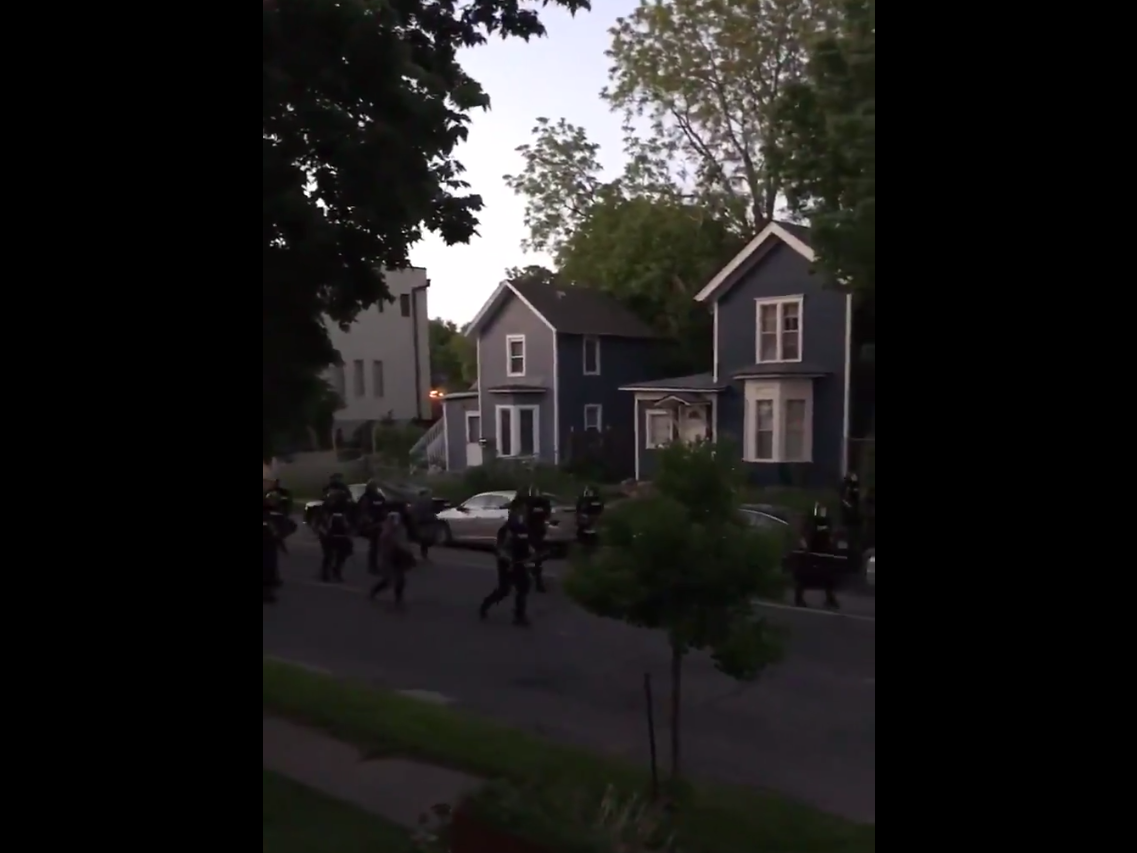 Police officers and National Guard forces in Minneapolis shot paintballs at residents standing outside on their porch, as a curfew was enforced throughout the city.
A video posted on Twitter on Saturday night appears to show the Minnesota National Guard and state police ordering the residents of one street to go inside, before they turn their weapons on a group of residents.
The footage captures people rushing inside the property after shots are fired and shows where one member of the public has been hit by a paintball.
Armed officers can be heard shouting "light 'em up" before the shots start.
At around the time of the shooting on Saturday, an 8pm curfew was implemented in Minneapolis, the city where protests started after the death of George Floyd on 25 May.
Tim Walz, the governor of Minnesota, said that the National Guard will be fully mobilised. The number on duty in the city will rise from more than 4,000 to almost 11,000.
The protests against Floyd's death and other police killings have swept across the US in recent days.
According to the Associated Press news agency, more than 1,300 people have been arrested since Thursday in 16 cities around the country.
More than 500 of these happened in Los Angeles on Friday.
Police have been accused of brutality in their attempts to stifle the protests, with the governor of New York, Andrew Cuomo, announcing an investigation into the force used by New York police against demonstrators on Friday.
On Saturday, a video showing an NYPD vehicle ramming into a crowd of protesters was posted on social media.
Alexandria Ocasio-Cortez, the Democrat Congresswoman, has called on those responsible to face justice for their actions.