Do not be afraid, do not yield to fear: Pope Francis on COVID-19
Pope Francis while speaking at Easter Vigil Service appealed to the people to not give in to the fear of Coronavirus. He further motivated the mass by saying that the people are the "messengers of life in a time of death."
The Service in St Peter's Basilica which is generally attended by thousands witnessed only a dozen attendees this year due to the ongoing worldwide lockdown. However, the service was live-streamed to be followed by the Catholic Community from any part of the world.
The Roman Catholic church leader has received appreciation from Prime Minister Giuseppe Conte on avoiding the congregation to celebrate Easter.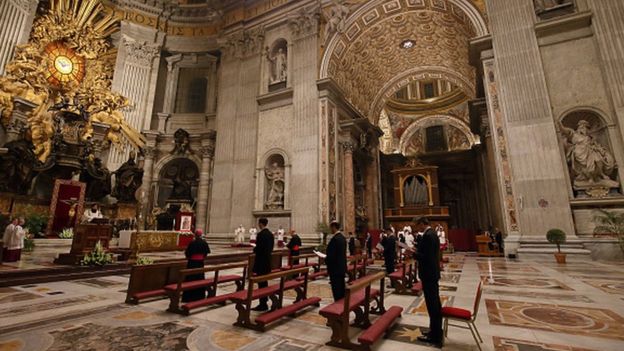 Easter is a very important festival in the Christian calendar. This festival is being celebrated in all parts of the world by Christians amidst the worldwide lockdown. Services are also held in Churches but without the assembly of people.
Many of the traditions, including baptizing of the converts, were curtailed.
The Pope said, "Do not be afraid, do not yield to fear: this is the message of hope. It is addressed to us today."