The internet is flooded with the picture of a 93-year-old lady who decided to make a special plea for more beer. Running out of beer, the lady decided to hold up a banner at her window asking for more beer. What happened next is both adorable and thoughtful.
Olive Veronesi of Seminole, PA, received a surprise delivery of 150 cans of beer by Coors Light after it got a whiff of her viral plea.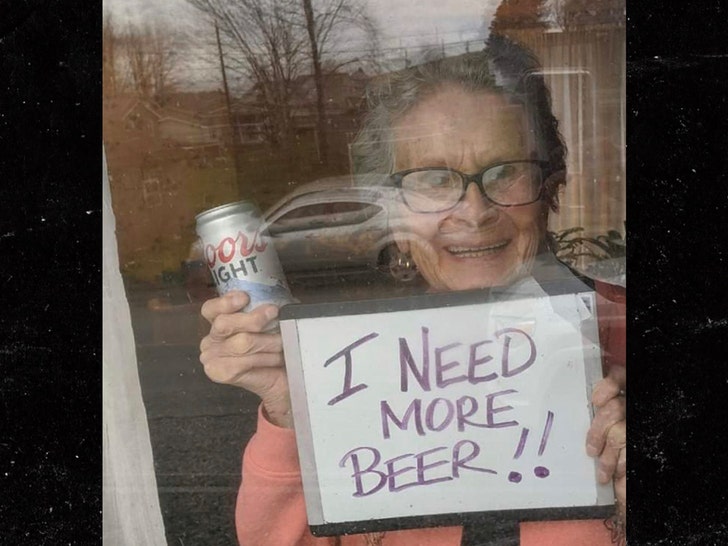 Olive had recently gone viral after a picture of her was posted by her relative on social media. She was holding up a sign saying, "I NEED MORE BEER" alongside a Coors Light.
The image had over 4 million views on Facebook. Numerous people offered to help her out, upon seeing her post. However, Coors Light stole the spotlight by delivering 150 brews.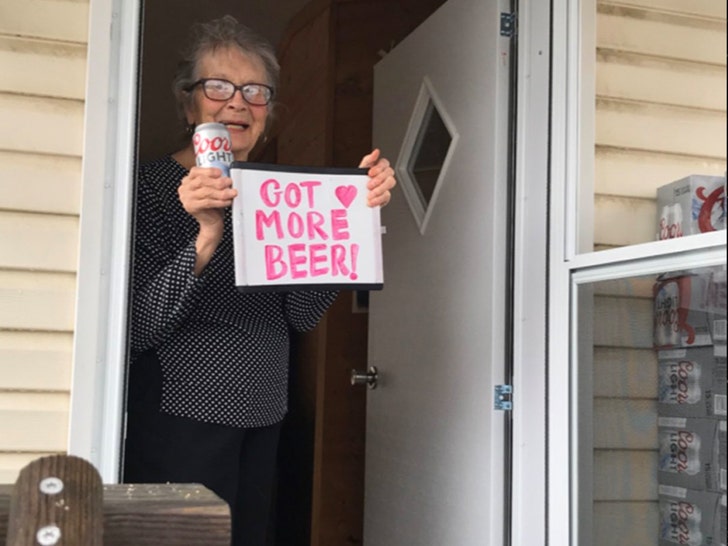 While Pennsylvania has stringent liquor laws, it is still quite easy to have your liquor delivered.
Now that her pantry is fully stocked with cans of beers. She has posted another picture with an adorable "GOT MORE BEER" sign.